BRAVE South 2007
(Black River Area Velo Escape)
Report by Greg Ladwig

---

On June 9-10 a group of WNBR riders started a ride on Saturday in Black River Falls and biked to Trempealeau.
We stayed overnight at the Trempealeau Hotel and biked back to Black River Falls on Sunday.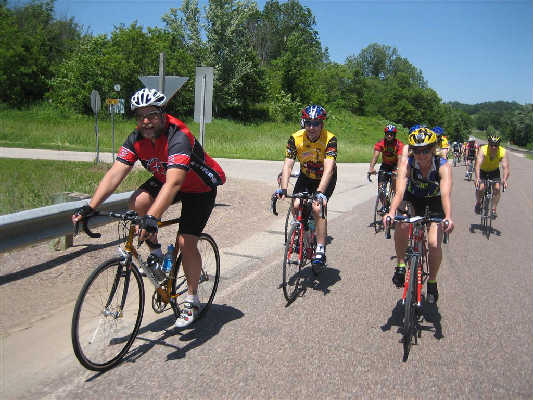 Our ride to Trempealeau essentially followed the Black River through the coulee region.
We had great weather and good times.
---
On June 23-24, some of us will be returning to Black River Falls for BRAVE North, which will follow the
river North
to Medford and back.
This region of the state is flatter and more open, through farmlands and fields.

The ride north will be about 100 miles both days.
If anyone would like to join us, you can contact Greg Ladwig on Wednesdays
or at gjladwig@netzero.net for more details.

---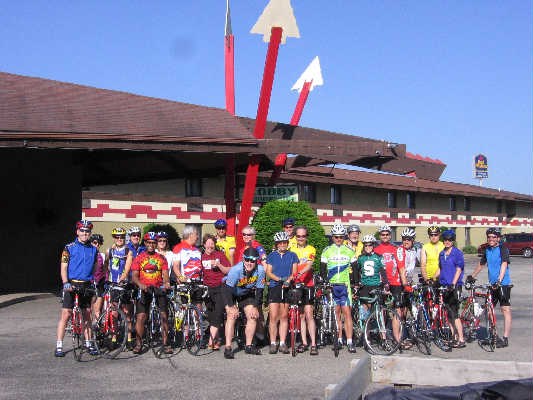 ---