2006 Northwoods Bike Tour
Report by Greg Ladwig


---

On Aug 24-27, a group of adventurous bike riders went on the Northwoods Bike Tour. The ride took place in northern Wisconsin and the UP of Michigan. Starting in Manitowish Waters, we biked to Land-o-Lakes, Long Lake, Pembine, and Marinette.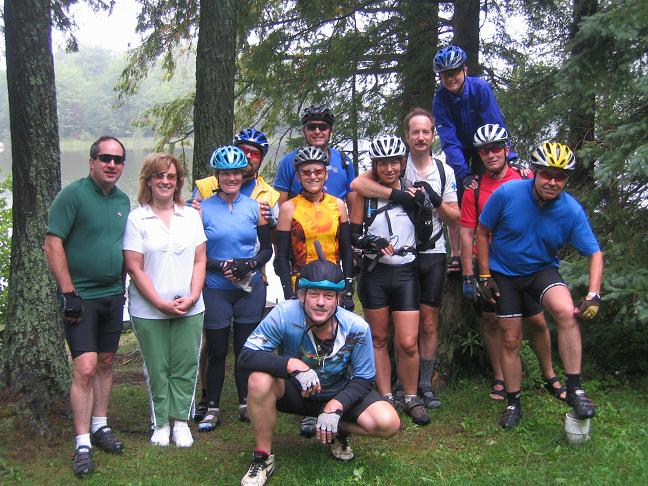 Left to right: Dave Fayhey, Sarah, Marcy & Ray Cox, Ted(front), Des(yellow), Jeff Bergy(back),
Janice Beers, Greg Ladwig, Carolyn and Brian Cassel, Tom Helke

---
The trailer shown in the pictures can hold 27 bikes. That's a good thing because each rider brought along a road bike and a mountain bike.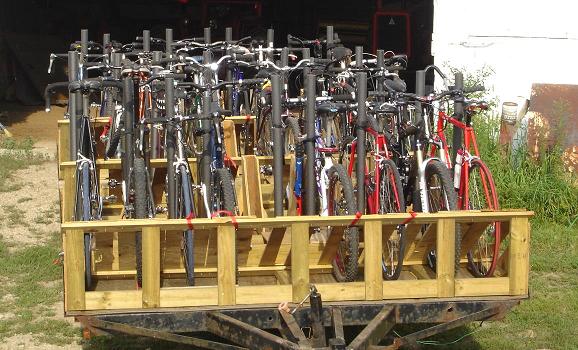 ---
We used the road bikes to pedal the paved portions of our route and the mountain bikes to cross the more rugged, unpaved fire roads and snow-mobile routes through the Nicolet and Northern Highlands National Forests.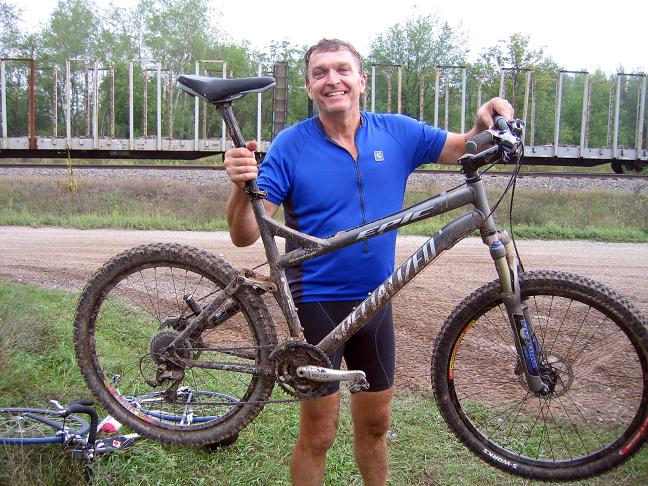 ---

When we saw the trailer parked ahead of us we knew it was time to change bikes (or have a beer)!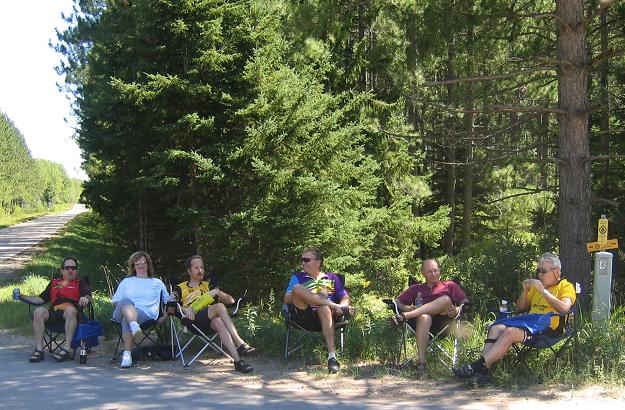 ---